I shared my selfish sewing plans for the UFO retreat I'm attending, and now here are my unselfish sewing plans (minus a few which are surprises).
Speaking of UFOs:  today's the last day to vote in the PR UFO contest.  I would be over the moon if you'd consider voting for my Christmas Quilt!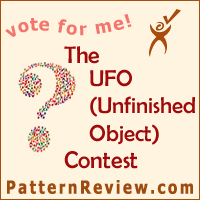 And now for the rest of my sewing plans…first up, what I plan to make for my sweet boy:  CHEEKS!  He's good clothing-wise for the rest of winter and Wisconsin spring (which is all of like 3 weeks long), but needs some more stuff for Summer.
Here are my planned makes!  Links to fabric included, if they are still available.
Brindille & Twig 023: Cuff Shorts
Continue reading "February Plans: Part Two" →