I shared my selfish sewing plans for the UFO retreat I'm attending, and now here are my unselfish sewing plans (minus a few which are surprises).
Speaking of UFOs:  today's the last day to vote in the PR UFO contest.  I would be over the moon if you'd consider voting for my Christmas Quilt!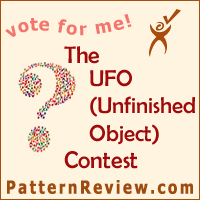 And now for the rest of my sewing plans…first up, what I plan to make for my sweet boy:  CHEEKS!  He's good clothing-wise for the rest of winter and Wisconsin spring (which is all of like 3 weeks long), but needs some more stuff for Summer.
Here are my planned makes!  Links to fabric included, if they are still available.
Brindille & Twig 023: Cuff Shorts
I made a patriotic pair of these for Cheeks last Summer (unblogged; I think) and plan to make him two pair for this year.
Fabrics:
Jay-Cyn Designs for Birch Organic Fabrics, Just For Fun, Skinny Chevron Multi Interlock

faux denim knit (jegging material, yo!) from Girl Charlee
Brindille & Twig 034: Raglan Tee
This pattern has become a pretty solid staple for Cheeks in his (my?) burgeoning pattern collection.  I've made him at least four of these so far (including the one above, which was part of his Spring wardrobe last year!), plus at least one for a gift, and am planning for another two this go 'round.
Fabrics:  Tee one – Marvel jersey that is no longer available from Fabric.com paired with a black mystery content jersey.  Tee two – Girl Charlee wiener dog jersey.
 Got dog almond blue cotton jersey
Brindille & Twig 099: Ringer Tee
This is B&T's latest pattern:  and it's free!  How awesome.  This will be my first go at it, and I plan to make him two short sleeved tees.
Fabrics:  Chicken cotton jersey I picked up at Vogue in Chicago during PR Weekend with the infamous Girl Charlee moustache fabric in red contrast for one, and this comic-book-like print from Girl Charlee with mystery contest black jersey ringer bits.
Colorful boom pow on black cotton spandex knit with black knit from stash for contrast
How cute are these?!  Love all of the features:  the back pockets with flaps, the front pockets, the quilted stitching of the knees.  I also considered making the matching top, but am passing for the time being.
Fabrics: A black cotton/spandex jersey, leftover from a couple of maternity pieces I made in 2015 and the Marvel fabric from above!
Oliver + S Reversible Bucket Hat
Why use an official pattern photo when I already have my own?  Love this free pattern.  He's grown out of his hats from last year, so I'll be making him two more but one size bigger!  I'll be adding chin ties (or a velcro/o-ring situation) again, but I definitely won't be making them reversible.  Sewing them goes much faster when you can do it all on the machine, and we didn't reverse them much at all last Summer.  I'll also be skipping the extra stitching on the brim as shown because the time to benefit ratio was just about nil.
Fabrics:  A light denim and quilting cotton!  All from stash, so no links.
I haven't used this pattern before, but it looks like a pretty solid, basic toddler wardrobe staple.  Woven shorts here we come!
Fabrics:  Same denim as his hat, and this stretch khaki-like cotton I got from Fabric Mart fairly recently.

It's not quite this yellow; I took a lot of these photos in our basement, which is completely devoid of natural light. Like a cave, only with more wood paneling.  
Patterns For Pirates Slouchy Beanie
'Cause hipster toddler.  'Nuff said.
Fabric:  Maybe this?  Not sure yet!
Peek-a-boo Pattern Shop Okey Dokey Overalls
Because I've never made him proper overalls and he looks just so effing cute in them.  I debated making him long overalls, but since they are for Summer, shortalls are really more appropriate (and look just as damn cute).  I bought this pattern as part of a "kit" from Craftsy that included the pattern and fabric.  I still had to source the hardware on my own, which is a bit weird when you call something a kit.
Fabric:  this denim!  Yeah, I know…so much denim.  But he looks cute in it, and it's kind of the official pant fabric of the Midwest.
If the fabric looks familiar…it's because it's verrrry similar to the denim I am making his shorts and hat from. Here they are together!
And those are the Cheeks plans!
Last, and pretty much least, are a couple of miscellaneous projects I'm hoping to complete!
Thanks to Pinterest, which led me to this great tutorial from the blog Sew A Straight Line.  I made some unpaper towels that we mostly use to wipe Cheeks' face at the end of meals, and I've been meaning to sew a place where the dirty ones can live until it's laundry time.
Fabric:  This cute canvas, which was supposed to have become a diaper bag.
There are lots of tutorials out there, but I'll be generally following the one linked above, by The Chilly Dog.  I plan to hang this bag either in the closet or on the closet door knob as a sort of hamper for my few hand washable items.  They get tossed on the floor at the moment, which isn't the best look for a bedroom.
Fabric: Quilting cottons TBD.  It'll be a surprise!
So, those are all of the February plans!  Not listed:  gifts I hope to make, and one project for Cheeks that I hope to receive the fabric for before my retreat!